Visit to Asas de um Sonho Museum
All photos copyrighted by RJ Marczak, unless noted.
Where:

Asas de um Sonho (

Wings of a Dream

) Museum, near São Carlos, Brazil.
When:

June 2nd, 2007

Who:

Southern Modelers Express Machine (I mean, me and the fine modeling folks from Porto Alegre and Caxias do Sul

Why:

The Southern Modelers Express Machine has visited the Asas de um Sonho Museum during their trip to São Paulo to attend the XXI Brazilian National Plastic Modeling Convention. The museum has been just recently inaugurated, and exhibits some fine birds: Corsair, Me-109, Spitfire, P-47, to name a few.


Now check this out (if they would allow us to climb on the wings...) - Pappy Boyington would be proud of us:





Now, some pics with friends... First off, two future aces of Pacific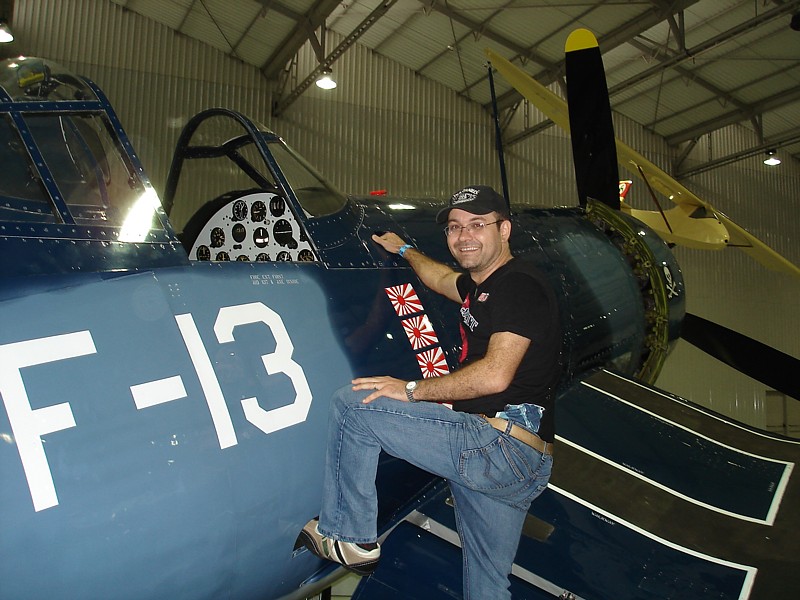 Yours truly climbing on the F4U.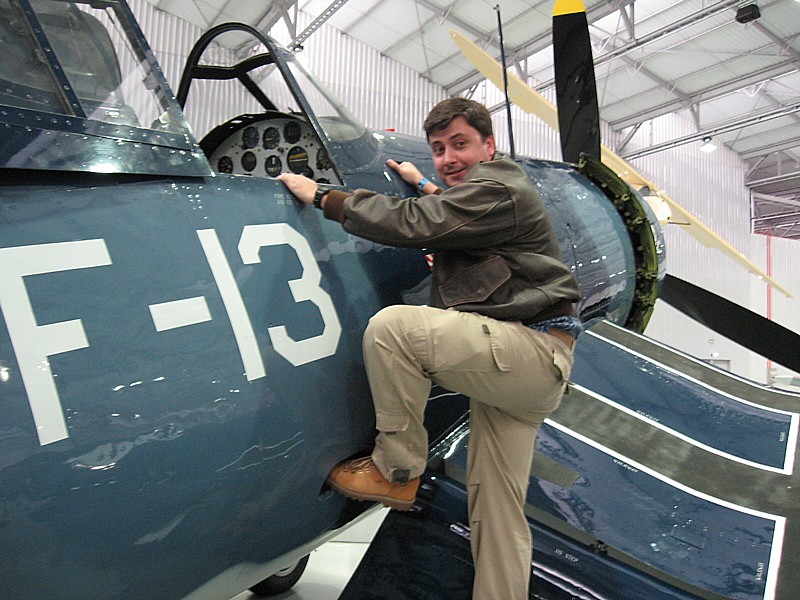 My wingman, Victor Tavares, scrambling for the same mission.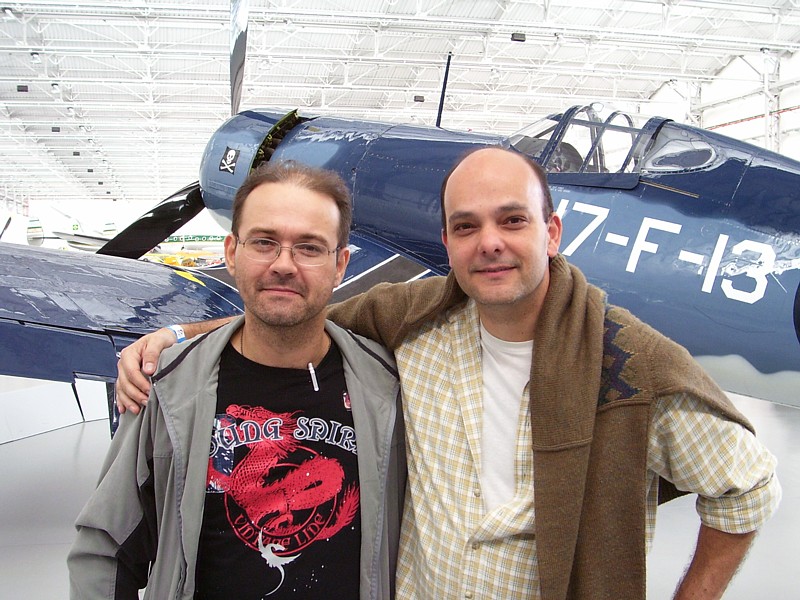 Me and the leader of the second section, Alberto Raguenet.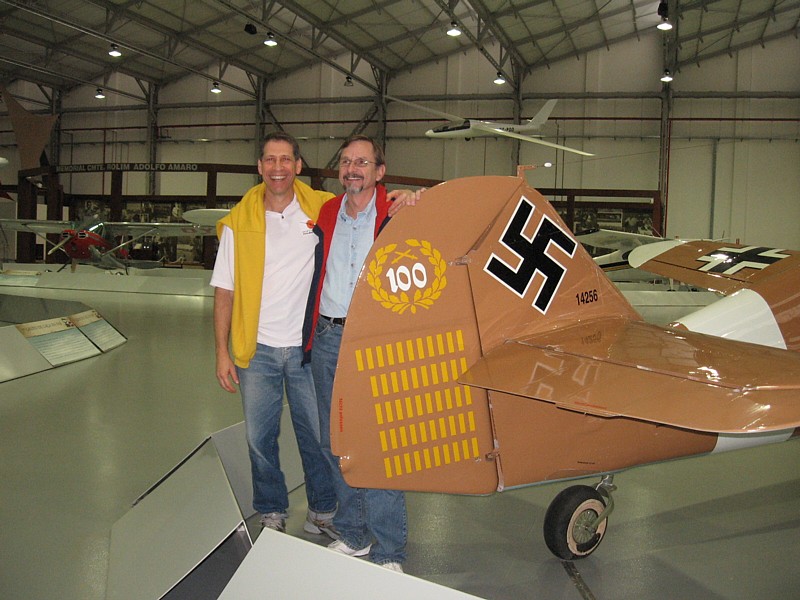 Bogies, six o'clock! Nei Biazetto and his wingman, Neuman,,,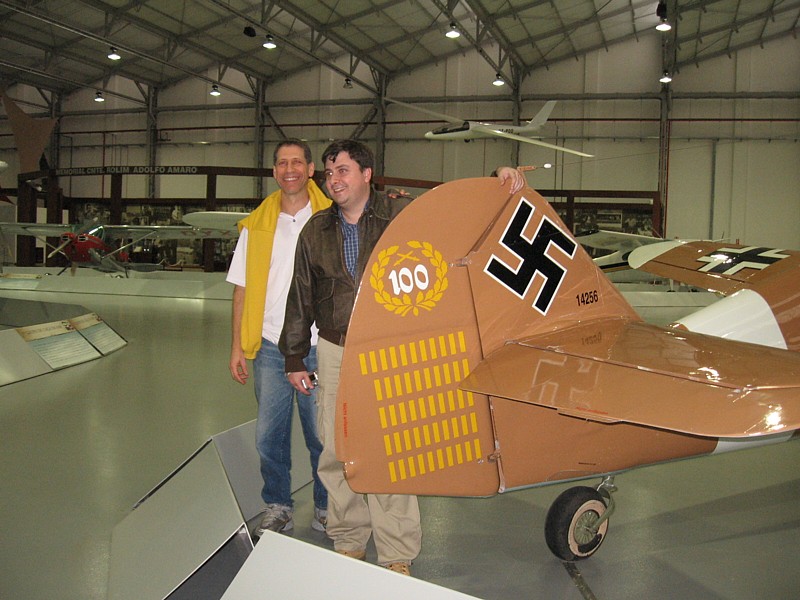 Nei, again, debreifing with Victor after the mission.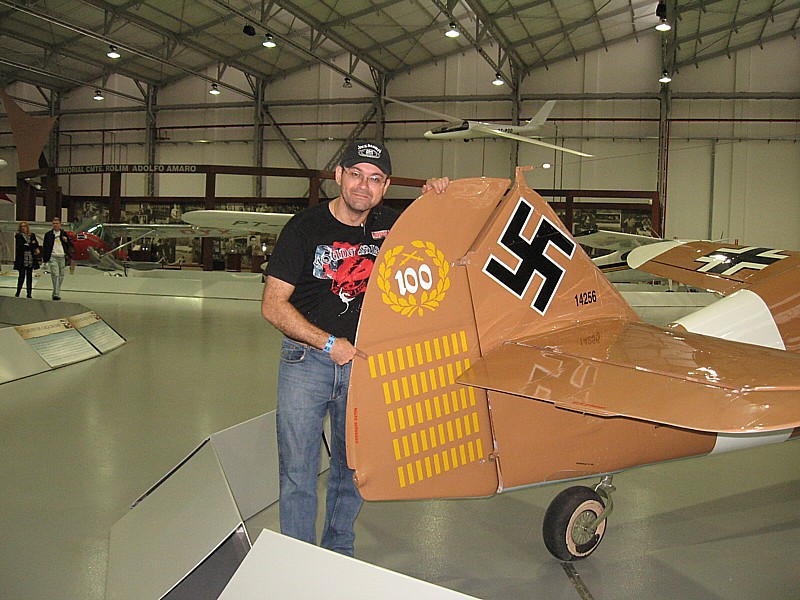 Here I'm pointing out the number of Jack Daniel's bottles I've killed so far...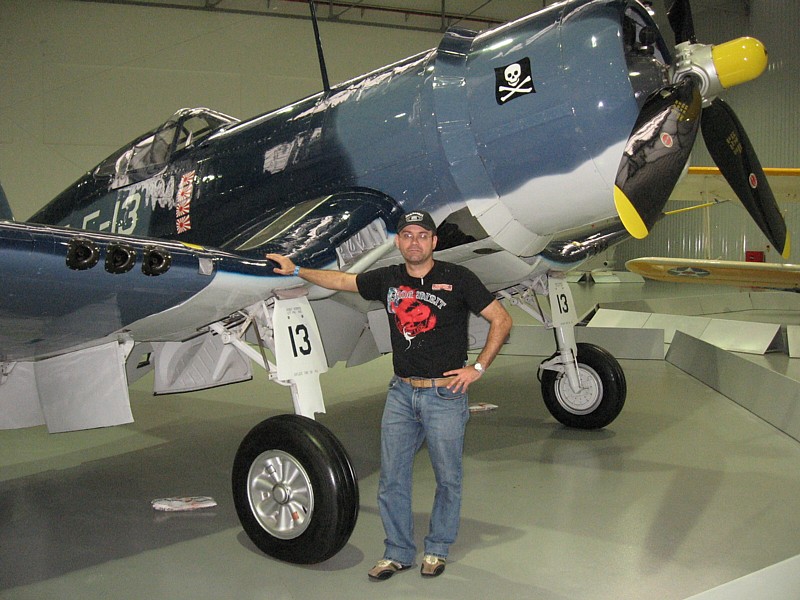 Just to make sure I was there...


Rato Marczak
© 2007