Walkaround - Ford T Hucks starter
| | |
| --- | --- |
| What: | Walkaround - Ford T Hucks starter |
| Where: | Royal Air Force Museum, London, UK. |
| When: | November 14, 2016. |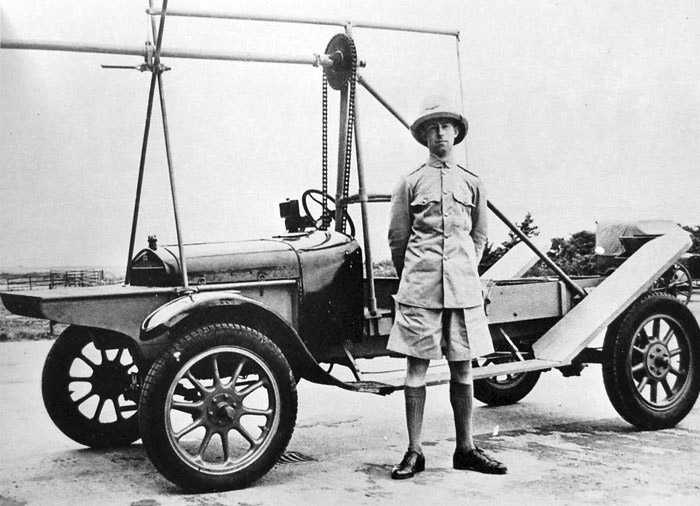 A small pearl almost hidden in a corner at the RAF Museum at London is a Ford T starter truck. World War I aviation fans will recognize this insteresting airfield equipment, designed to replace the manual turning of aircraft propelers. Two or three different models were tested during the WWI, but apparently the original idea was developed by Bentfield Charles Hucks
(1884–1918). Hucks was
an aviation
innovator
and also the first Briton to perform a
loop
in an aircraft, which he performed in his
Blériot
at
Hendon
airfield in 1913 [Wikipedia].
He is credited with the modification of a civilian vehicle that would become known as the
Hucks starter
or Airco starter
while working for
Airco
at Hendon, which, incidentally, is where the RAF Museum is now located...

Here is a photo of an early design about to start the engine of a DH.10 Amiens (note the Hucks patent inscription on the side of the flatbed):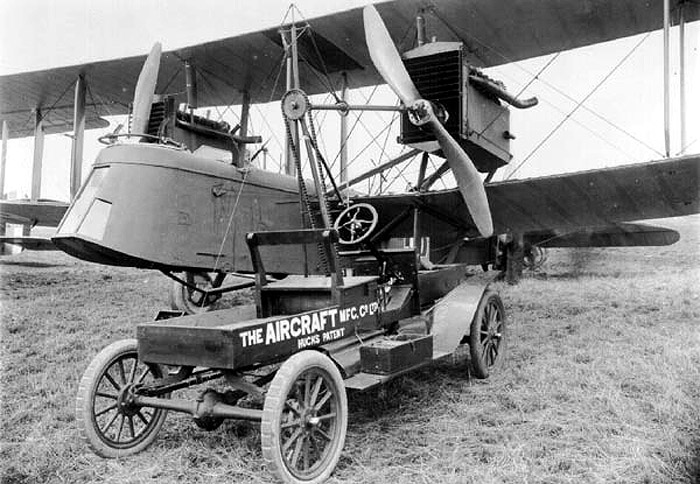 Not all Huck's starters based on the Ford T are identical. And I heard also about the Crossley Huck Starter...

Anyway, I would like to share a few photos I took in case you have interest in building one. I don't have more information about this particular specimen. I was told, however, that it was rebuilt by London Aero Club
during the 50's.
Finding or modifying a kit to make a Hucks starter is your problem, but sure it would be a nice addition to any WWI diorama.

Source: Wikipedia commons
---
---
I hope you find these photos useful somehow. If you have any interesting information about the history of this aircraft, please drop me a line.
Rato Marczak
© 2017