Walkaround
- Mark II, Model 2 Bomb Service Ford Truck
What:


Walkaround - Mark II, Model 2 Bomb Service Ford Truck



Where:

National Museum of Naval Aviation, Pensacola FL, USA
When:


November, 5th, 2019

.
The Ford Motor Company joined other industries during World War II in converting production lines to the manufacturing of war material ranging from B-24 Liberators to durable jeeps. One of these vehicles was the 1 1/2-ton GTB truck, known as the "Burma Jeep".


More truck than a jeep, it was o
fficially recognized as Ford GTB 1.5-ton truck (GTB-G622). The vehicle was built from the outset with durable military-minded qualities that also exhibited the required maneuverability and a rather compact turn radius (32 feet). Originally, the GTB was developed for the US Army which, at the time, did not have much use for such a vehicle. It was Navy authorities who felt the vehicle could be of some use. The GTB was produced in a variety of configurations, including the Mark II, Model 2 Bomb Service Truck of the type illustrated here. Equipped with a bomb hoist in the truck bed, these vehicles were employed all across the Pacific, facilitating the movement of ordnance from "bomb farms" to waiting aircraft at naval air stations and forward airfields [NMNA].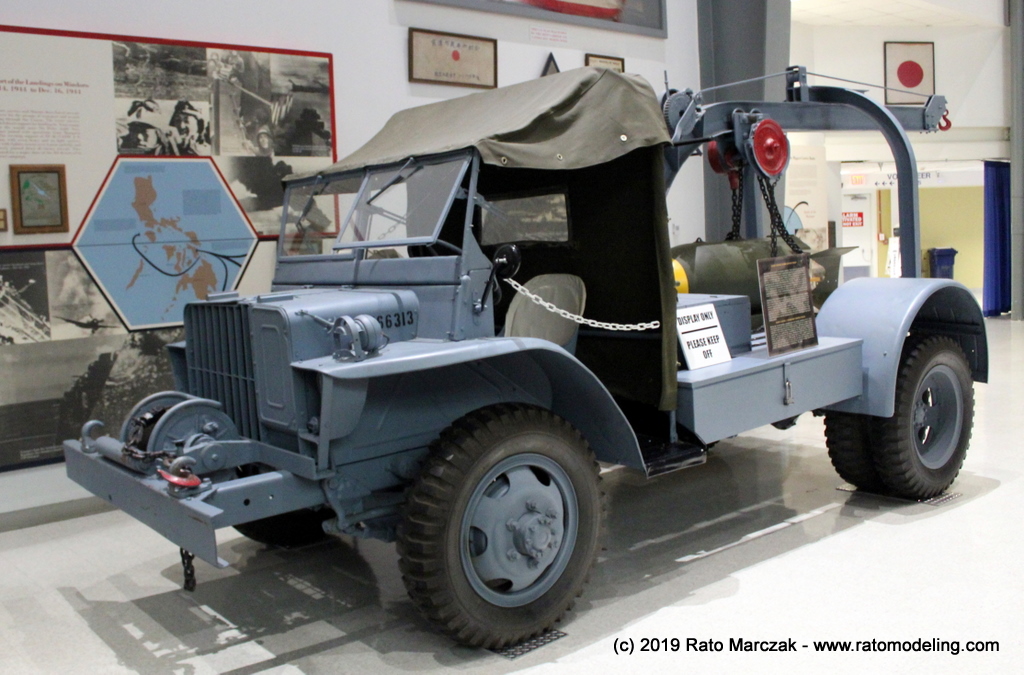 Wartime records show that Ford produced over 15,000 GTB-series trucks during their run and these were supplied through five variant types to all US services. The GTB represented the original cargo-hauling truck designation while the US Navy recognized these as the GTBA. The GTBB Wrecker was a limited-run series that saw as little as 50 units manufactured. The GTBS was a US Navy mark intended for bomb service management and came complete with a heavy-duty crane facility. The GTBC was nothing more than an improved form of the GTBS for the US Navy. All versions (save for the GTBS) arrived with 20-inch dual-rear road wheels and all GTB trucks were painted to the

Ocean Gray

US Navy specification. The GTB, GTBB, and GTBS were used by all services of the US military - US Army versions painted in the traditional

OD Green

while proving limited in overall numbers delivered when compared to USN/USMC numbers [MilitaryFactory].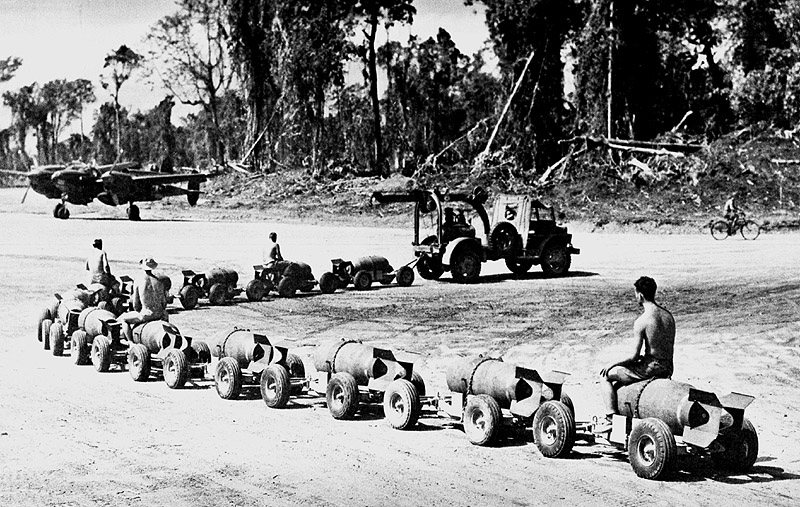 The GTBS shown here is part of the exhibit of the National Museum of Naval Aviation at Pensacola, US.

Specifications
| | | |
| --- | --- | --- |
| Manufacturer | | Ford Motor Company |
| Type | | Utility, support, special purpose |
| Year | | 1943 |
| Production total | | 15000 |
| Engine | | 1 x Ford Model G8T 4-cycle, 6-cylinder L-Head inline engine |
| Crew | | 1 |
| Maximum speed (road) | | 72 km/h (45 mph) |
| Fuel | | Petrol |
| Engine power output | | 90 hp at 3400rpm. |
| Length (overall - gun forward) | | 5 m (16.4 ft) |
| Width | | 2.22 m (7.28 ft) |
| Height | | 1.37 m (4.49 ft) |
| Weight | | 3628 kg (7998 lb) |
---
---
I thought it could be useful if you are planning a PTO diorama. I'm not aware of model kits of this vehicle, though.
If you have any interesting information about the history of this artifact, please drop me a line.

Rato Marczak
© 2019