Walkaround - Heinkel He-162A-2 w/n 120227
| | |
| --- | --- |
| What: | Walkaround - Heinkel He-162A-2 w/n 120227 |
| Where: | RAF Museum / London |
| When: | November, 14th, 2016. |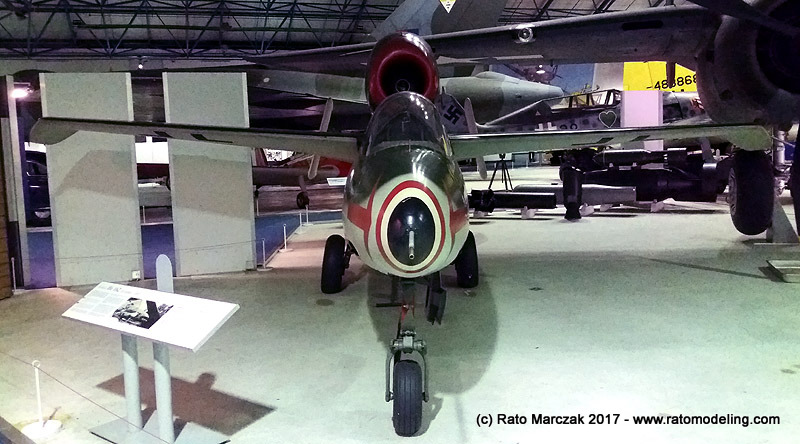 I'm sharing a few pictures taken during our visit to the RAF Museum at London. The little jet is displayed in a dark corner of the Bomber Hall, and I couldn't take better photos with my camera. The Salamander or Volksjager had a very smooth skin, result of puttying and sanding all external joints, but I could pick a few specific details.


This particular airframe, w/n 120227 was one of the 55 He-162s produced by Heinkel-Nord.
It was used by JG1 and one of the almost 50 units
surrendered to British forces at Leck on 6 May 1945, well documented in photos.
It received
AIR MIN 65/VN679/8472M
registration and perambulated over several RAF units, museums and overhauls. On
November 1989 it was moved to RAF Museum Hendon due to dispersal of the St Athan collection and displayed in the Bomber Command Hall, and then to RAF Museum London...
---
---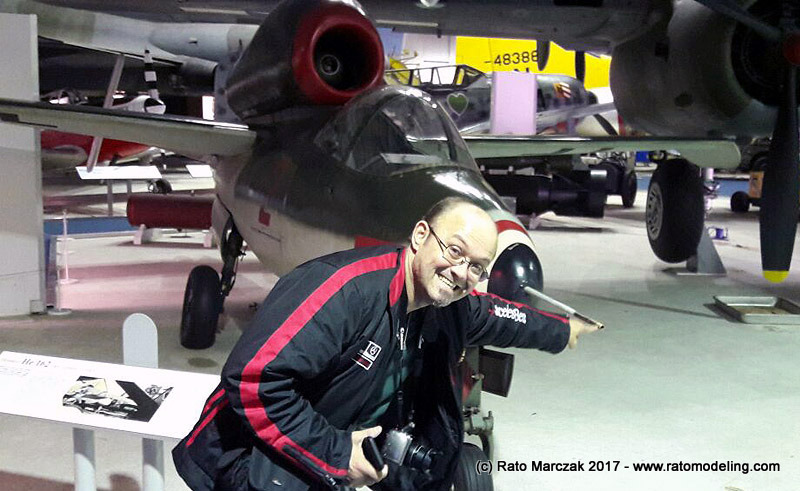 Yours truly, measuring the air speed. Photo by Sandro Tomasetto..
I hope you find these photos useful somehow. If you have any interesting information about the history of this aircraft, please drop me a line.
Rato Marczak
© 2017