Walkaround - Saab Drakken J-35Oe
| | |
| --- | --- |
| What: | Walkaround - Saab Drakken J-35Oe |
| Where: | Heeresgeschichtliches Museum, Vienna, Austria. |
| When: | July 15, 2012. |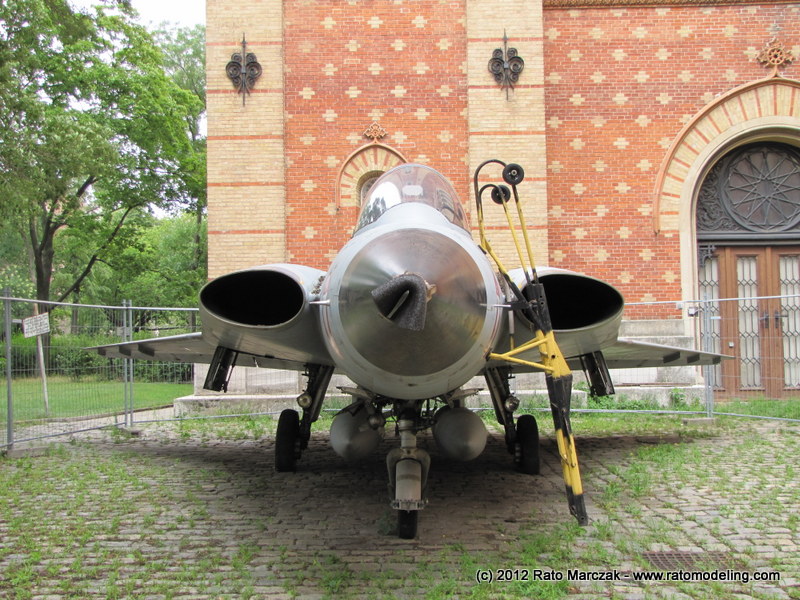 Here are some photos of a Saab Drakken J-35Oe I took during a visit to the Heeresgeschichtliches Museum - HGM, at Vienna. The HGM is supposedly the largest purpose-built military museum in the world, and has a formidable exhibition.

This particular
Drakken is an ex-Austrian Air Force
version, and it is placed outside the museum. Although subjected to the elements, the aircraft is in good shape, and it was possible to take photos of several interesting details.
---
---
By the way, among so many interesting things to see, the HGM displays the automobile in which the throne Francis Ferdinand and his spouse were shot to death, starting the World War I. If you are in the area, it is worth to reserve a day to visit it.

I hope you find these photos useful somehow. If you have any interesting information about the history of this equipment, please drop me a line.
Rato Marczak
© 2012