Walkaround
- North American XP-82 Twin Mustang S/N 44-83887
What:


Walkaround - North American XP-82 Twin Mustang S/N 44-83887



Where:

Valiant Air Command Inc., Titusville FL, USA
When:


November, 7th, 2019

.

Welcome to the walkaround of the today's only flyable NA F-82 Twin Mustang in the world.
44-83887
(c/n 120-43743)
is an XP-82, the second prototype of the F-82, being accepted by USAAF in September 1945. It used a slightly different Merlin V-1650-25 engine than the first prototype (44-833886). This aircraft was restored to flying status by the B-25 Group, headed by aircraft restorer Tom Reilly, at
Douglas Municipal Airport
in
Douglas, Georgia
. Its first post-restoration flight occurred on 31 December 2018, after 12 years of meticulous work.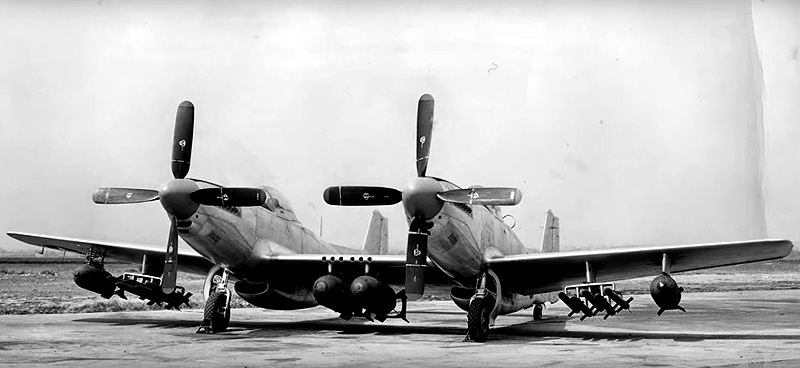 Initially intended as a very long-range (VLR)
escort fighter
, the F-82 was designed to escort
Boeing B-29 Superfortress
bombers on missions exceeding 2,000 miles (3,200 km) from the Solomon Islands or Philippines to Tokyo, missions beyond the range of the
Lockheed P-38 Lightning
and conventional P-51 Mustangs. Such missions were part of the planned
U.S. invasion of the Japanese home islands
, which was forestalled by the
surrender of Japan
after the
atomic bombings of Hiroshima and Nagasaki
and the opening of
Soviet attacks
on Japanese-held territory in Manchuria.

This particular aircraft was sold to NACA after the end of their USAF service
and operated from October 1947 to July 1950. Used for ramjet tests, 8 gun pod tests, and radar pod tests, among other things. it was damaged during July 1950 after running out of the runway and bending the center section spar. The damaged aircraft was sold to Walter Soplata for US$ 300.00 and placed on his farm in Newbury, OH.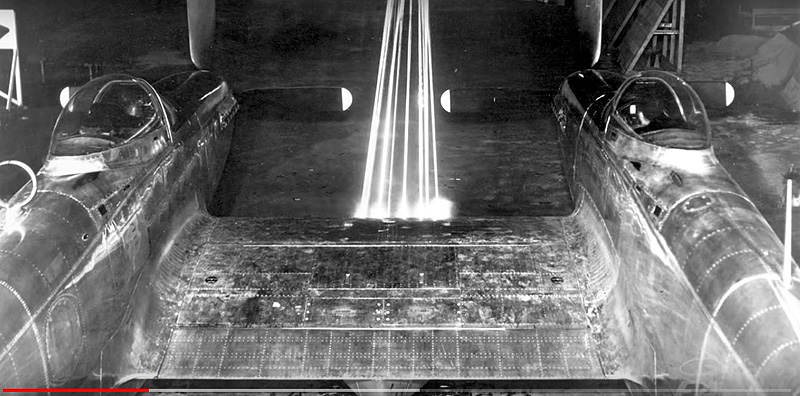 The history of this project started when Reilly found a single fuselage and parts of the second XP-82 stored for many years on the farm of Walter Soplata. These were sold in April 2008 to Reilly and shipped to his facility in Douglas. With additional airframe parts sourced from Alaska, Colorado, and Florida; a left-turning engine found in Mexico City, control components from California, and other items fabricated at the Douglas facility, Reilly restored the aircraft to flying condition. During the restoration process, several written notes and graffiti by the original factory workers were found on internal surfaces. These were preserved and later reapplied to the interior of the finished aircraft.
Registered as FAA tail number N887XP [Wikipedia].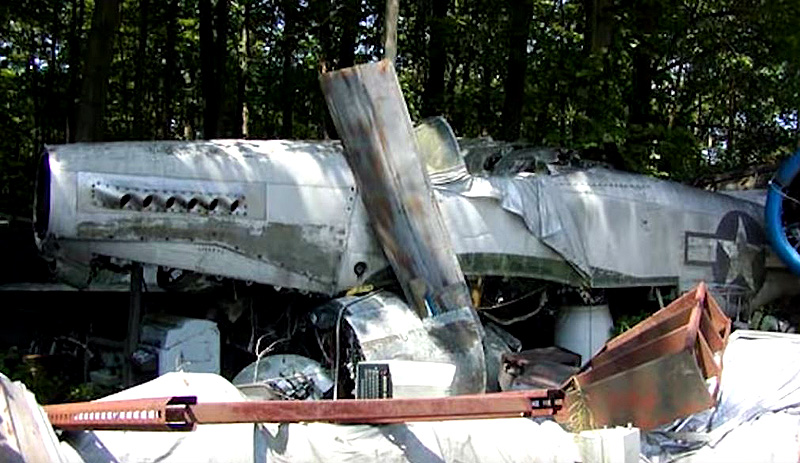 Today the XP-82 is displayed at the collection of the Valiant Air Command, at Titusville FL.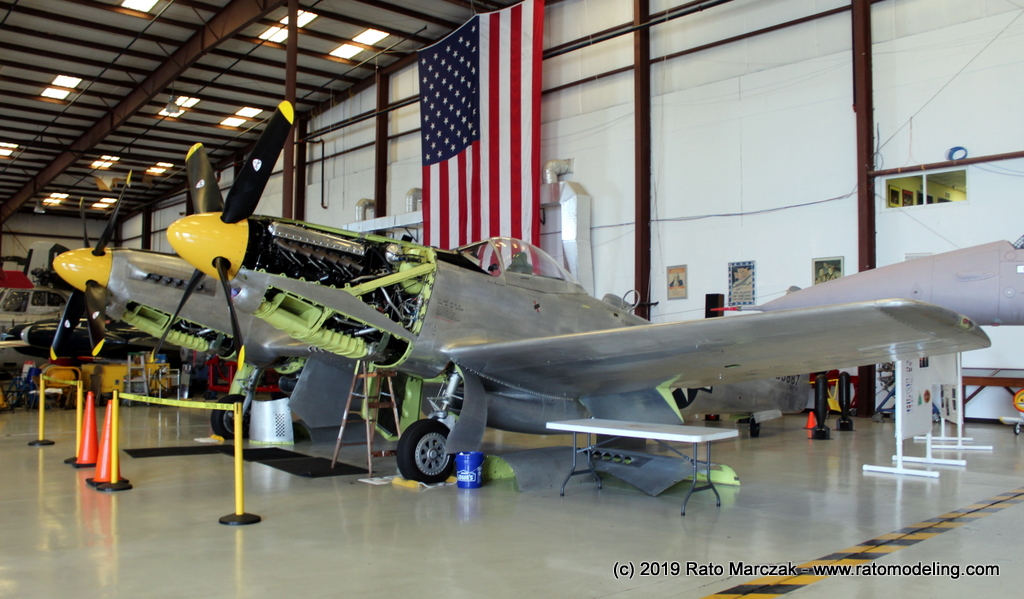 Two things that I see incorrectly claimed about the P-82, and maybe this is a good time to mention and correct: (a) the P-82 was not built by grafting two P-51H fuselages in a center wing. The Twin Mustang was an entirely different aircraft, and in case you are wondering, even the fuselage was almost 1.5 m (57 in) longer than the P-51H one (actually, the Mustang shared only 5 parts in common with its Twin cousin - elevators, trim wheel, cockpit crank, accumulator for the hydraulic system and trim tab hinge points); and (b) the
prototypes (as well as production P-82Bs and P-82Es) retained both fully equipped cockpits so that pilots could fly the aircraft from either position, alternating control on long flights, while later night fighter versions kept the cockpit on the left side only, placing the radar operator in the right position.
Specifications
(F-82G)
Manufacturer
North American Aviation (now Lockheed Aircraft Corporation)
Crew
2
Type
Scort fighter / Light Bomber / Night fighter
First year of production
1945
Production total
272, including 12 prototypes
Engines
2 ×

Allison V-1710-143

liquid-cooled piston engine, RH rotation fitted to port and LH rotation fittet to the starboad side.
The XP-82s used Merlin V-1650-23 (44-83886) or Merlin V-1650-25 (44-83887) engines
Engine rating
1680 kW (2250 hp) in war emergency rating
Maximum take-off weight
11608 kg (25591 lb)
Empty weight
7256 kg (15997 lb)
Maximum speed
742 km/h (461 mph) @ 6400 m (21000 ft)
Cruise speed
460 km/h (286 mph)
Range
3600 km (2240 mi)
Service ceiling
11900 (389000 ft)
Length
12.93 m (42 ft 5 in)
Wingspan
15.62 m (51 ft 3 in))
Height
4.22 m (13 ft 10 in)
Wing area
37.9 m2 (408 sq ft)
This is a short walkaround I made during a visit to t
he Valiant Air Command, at Titusville in
nov/2019.
---
---

---

---

---

---

---

---

---

---

---
In case you are interested, this aircraft is for sell... 8 digits (USD).

I hope you find these photos useful somehow. If you have any interesting information about the history of this aircraft, please drop me a line.


Rato Marczak
© 2019