Walkaround -
North American P-51D Mustang s/n 44-13903
What:


Walkaround -

North American P-51D s/n 44-13903



Where:

Carl A. Spaatz Field / Reading Regional Airport, Reading, Pennsylvania, USA.
When:

World War II Weekend,

June 4-6, 2010.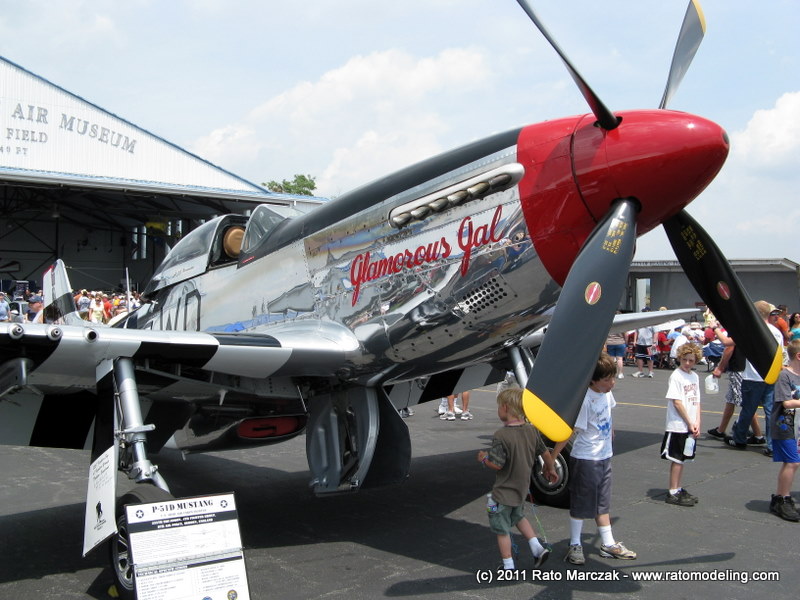 North American P-51D s/n 44-13903 (cn 122-40993), civil registration NL751RB, owned by Leestown Aviation Inc. in Wilmington, Delaware. The warbird is painted as the famous WD-L '

Glamorous Gal

'. The original one was part of the 335th squadron of the 4th FG of the Eighth Air Force stationed in England from 1942 to 1945. The 4th FG was the first group of the mighty Eighth to penetrate German air space on the 28th of July 1943.

She is impecably restored, and is one of the most famous

flyable P-51's out there, attending several air shows every year. I had the chance to take several photos of her while attending the 20th WWII Weekend at Reading, PA. With the new Tamiya Pony around, I hope these pics can help you see many details of this warbird.




---
---
Here is she, in the hands of pilot Chris Baranaskas, making a low pass with another 'Stang,
Quick Silver
: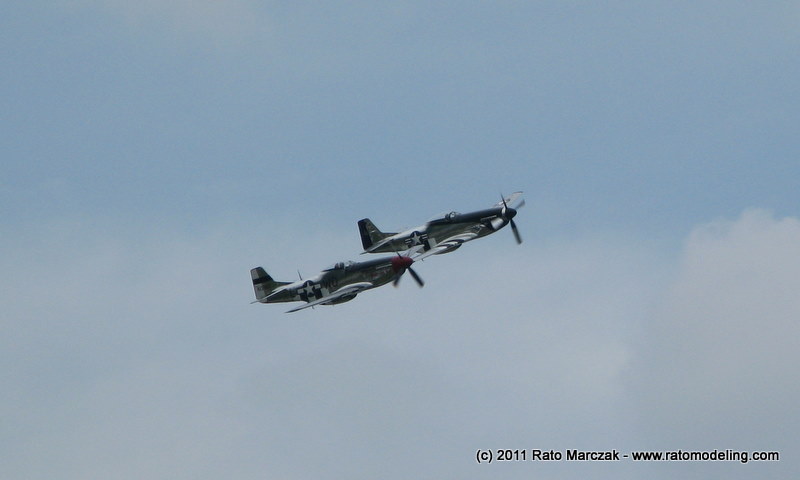 When will I have another chance to see a formation of authentic P-51s in flight?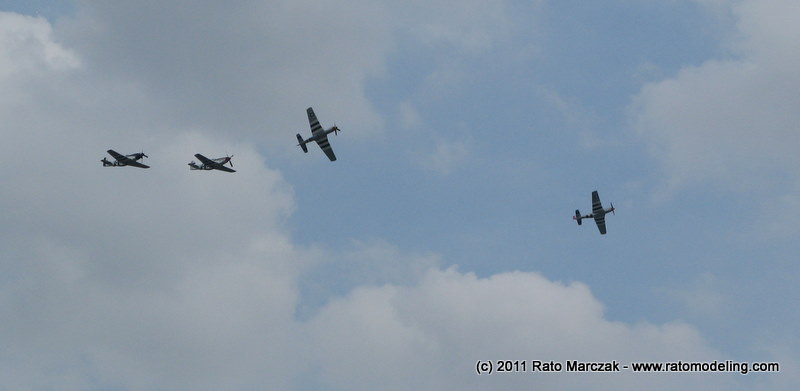 I hope you find these photos useful somehow. If you have any interesting information about the history of this aircraft, please drop me a line.
Rato Marczak
© 2011