Phantom Models Flight Deck Tractor - French Navy / Brazilian Navy in 1/72 scale
(product #7012)
Reviewed by Rato Marczak (2012)


Summary
Description:

- Resin/PE/Decals kit.

Scale:

- 1/72
Price:

- 16 USD

Contents & Media:

- 8 resin parts, photo-etched set, decals and instructions


Advantages:



- Crisp molding.
- Unique subject.


Disadvantages



Recommendation:

- Recommended.

Here is a unique model that will please both French and Brazilian aviation fans. Phantom Models product #7012 is the deck vehicle used since the 60's aboard the French aircraft carriers Foch and Clemenceau. In 2000 the Foch was acquired by Brazilian Navy as NAe São Paulo (A-12), to replace the old Minas Gerais (A-11), and the little tractors were included in the package.
In 1/72 scale, the tractor is only 4 cm long, and this is the kind of subject that probably will never be injected in plastic by a mainstream manufacturer. Nonetheless, it is a very interesting item to enhance any diorama or vignette depicting aircraft from these navies.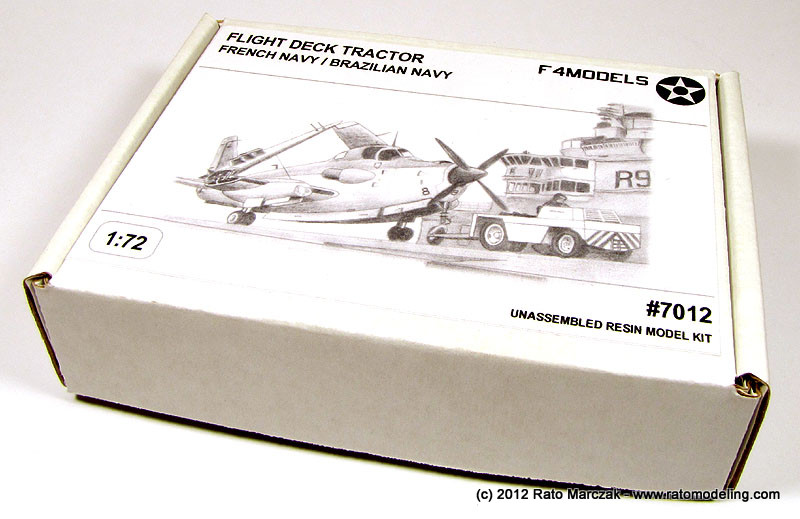 The kit comes with 8 grey resin parts, a PE fret and a small sheet of decals inside a sturdy little box. Altough simple in design, I was impressed by the quality of the molding, without any visible distortions of the parts or air bubbles anywhere.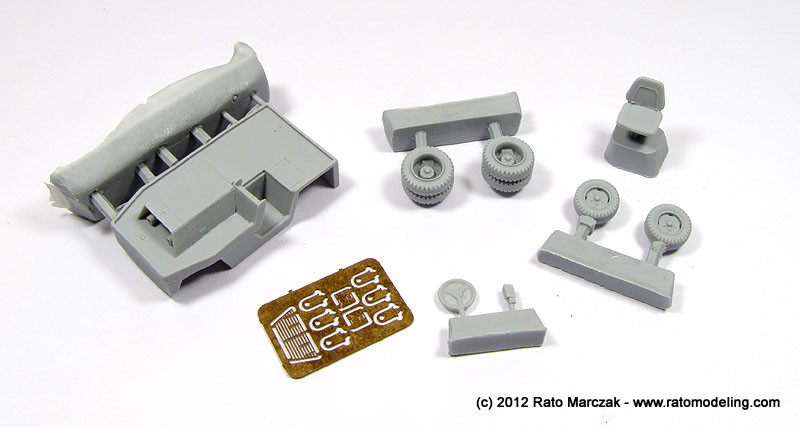 The assembly is very simple, and includes the PE parts for the engine grille (nice touch) and towing anchors. The wheels are particularly nice, with very crisp hub details. Remeber to paint the red lights inside the engine housing before glueing the PE grille.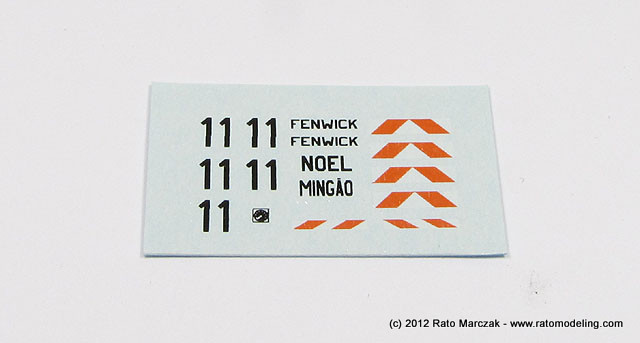 The decal sheet is understandably small. It covers a tractor operating aboard Foch in 1979 or Brazilian Navy tractors in 2002. The Brazilian ones use to sport a nickname painted in black on the front bumper, and two of them are in the decal sheet. The decals also brings the red/white warning stripes painted around the tractor, saving you some precious masking/painting time.
Instructions are in the form of a two page assembly guide and painting directions.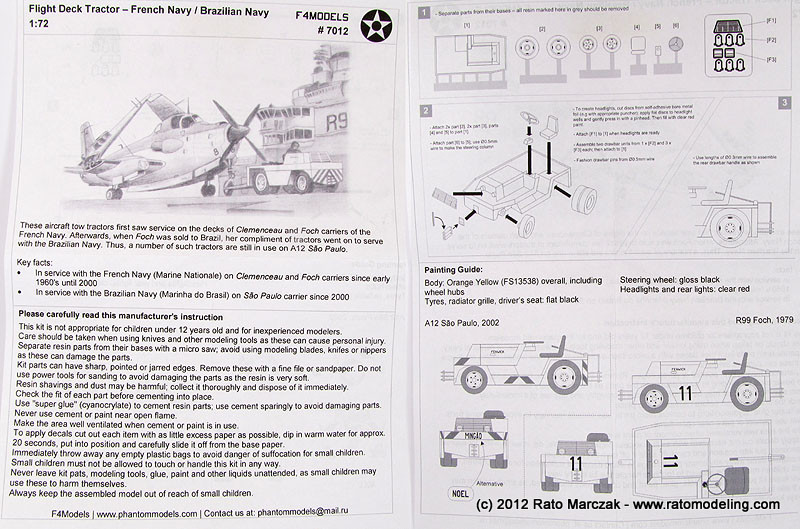 As I said, this is a very interesting and unique subject, since you cannot improvise and put any tractor towing equipment from these navies.
Here is the finished product:

Photo:
Phantom Models
In case you are wondering, here are a few photos of these little tractors in action: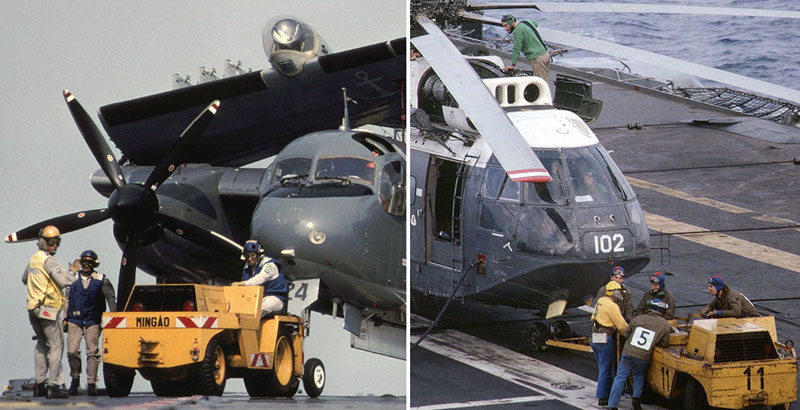 Photo:
Airliners.net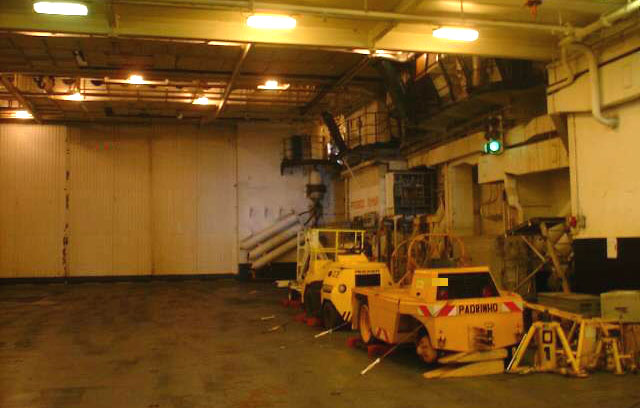 Congratulations to Phantom Models for choosing such a unique subject. I'm sure many modelers will find a good use for it... and certainly it will look nice alongside a Brazilian Skyhawk.
Highly recommended.
Kit courtesy of Phantom Models, where you can find other interesting models. Thank you Alex.
Rato Marczak
© 2012