Fuel Models 1/72 scale detail sets & accessories
Reviewed by Rato Marczak (2021)


Summary
Description:

- Drop fit resin replacements and accessories for WWII aircraft-related subjects.

Scale:

- 1/72
Price:

- 4.00 USD / R$ 15,00 approx.

Contents & Media:

- resin parts


Advantages:



- Exceptional casting.


Disadvantages

- None

Recommendation:

- Highly recommended.

Fuel Models is a relatively new modeling accessory industry from Brazil. The man behind the company, Bruno Amorim (aka Fuel Bruno) is a very accomplished modeler, so he knows what modelers expect from detail sets these days. And he delivers. I received some items from his fresh catalog: good packaging, excellent casting, accurate research, and very good prices. I cannot recommend them more and, besides, Fuel Models is of the few heroic businesses fighting the economic situation, let alone in Brazil. With so many accessories and add-ons available these days, very seldom I am in the mood to make reviews, except when it is something that really catches my attention. Congratulations to Fuel Models.
FU 72002 - P-51 wheels all versions / Diamond tread
FU 72003 - P-47D/M wheels / Diamond tread
FU 72004 - P-47D/M wheels / Diamond tread with dots
These are drop-fit replacements for the wheels in 1/72 scale. The details are accurate and you can use them in any kit of the P-51 (all versions) or the P-47D & M.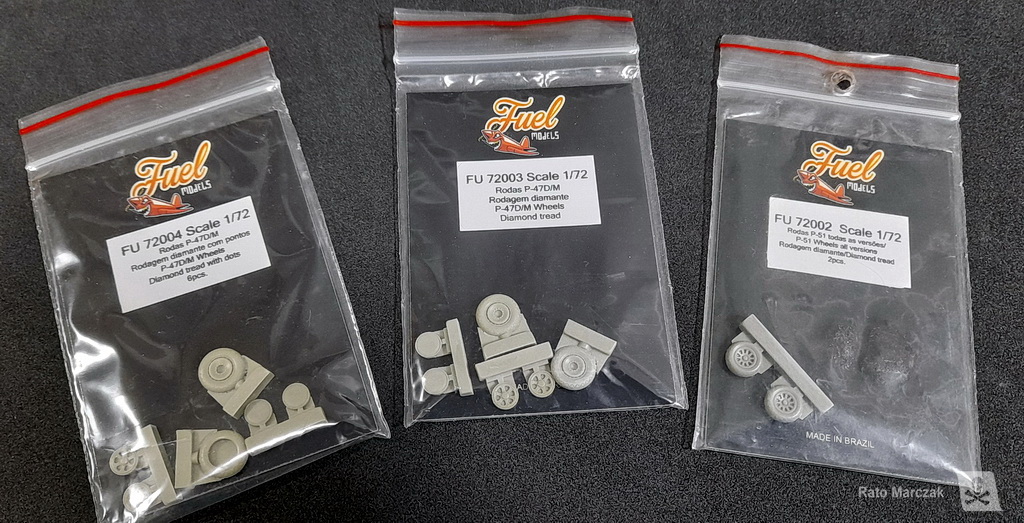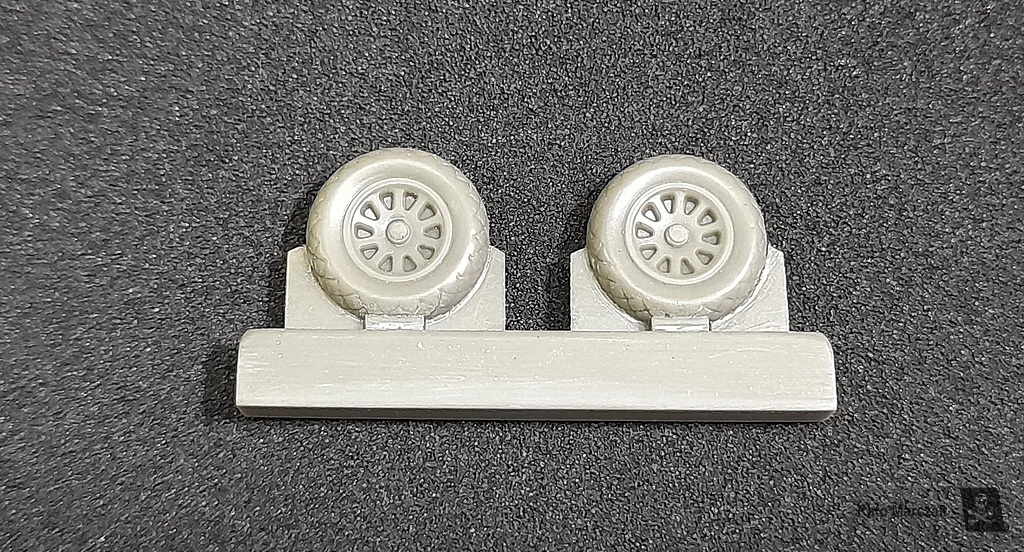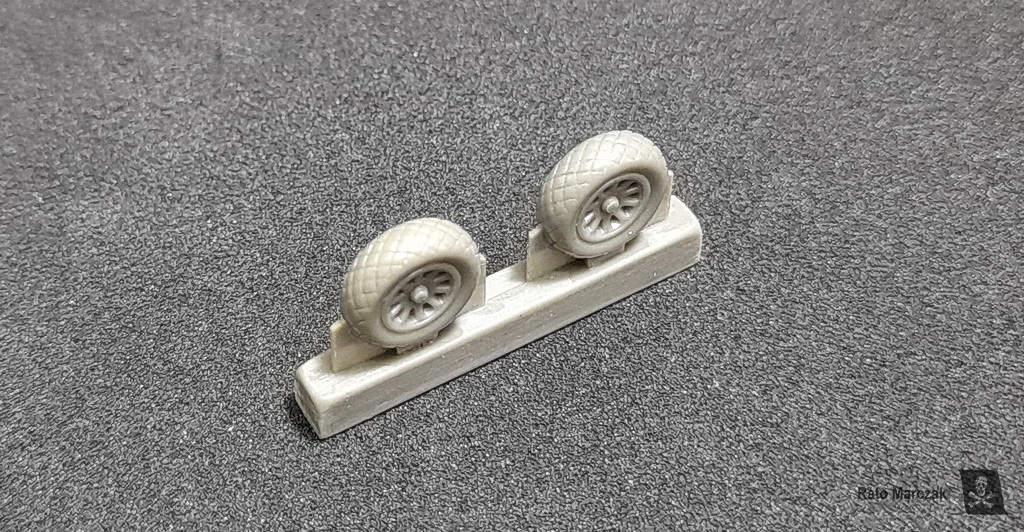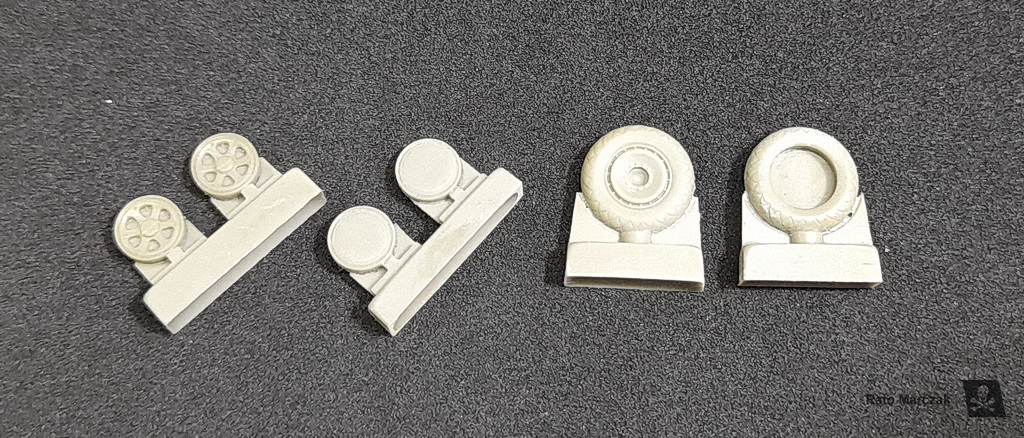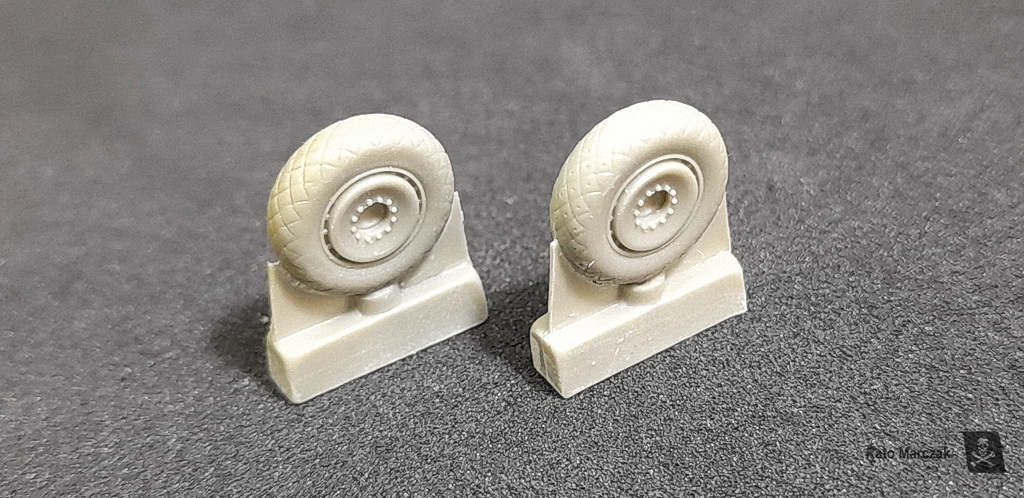 FU 721001 - Field Accessories
FU 721002 - WWII 200L German Fuel Drums
These sets are invaluable to enhance/detail your display or diorama. 721001 brings several cans of oil/water/fuel/whatever of the small type, rarely seen in accessories. You also get a general box and two toolboxes. Everything is well detailed and well done. Set 1002 brings German fuel drums (4 standing vertically and 2 laying horizontally), and they include the relief labels on the tops!
Few things are more annoying than having to pay high prices for a set of two fuel drums for your display. Set 721001 has 18 items while 72002 gives you 6 fuel drums. These sets give value to your money.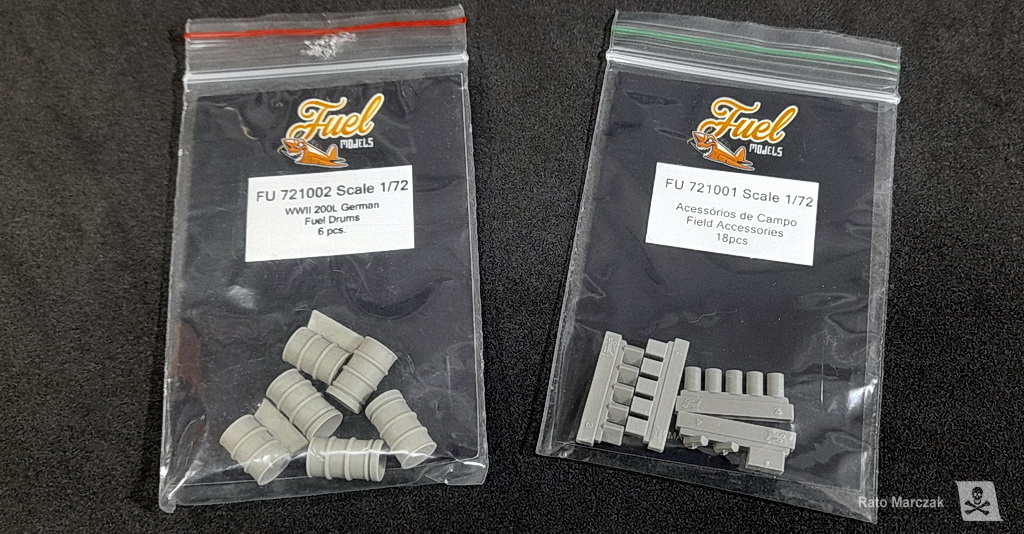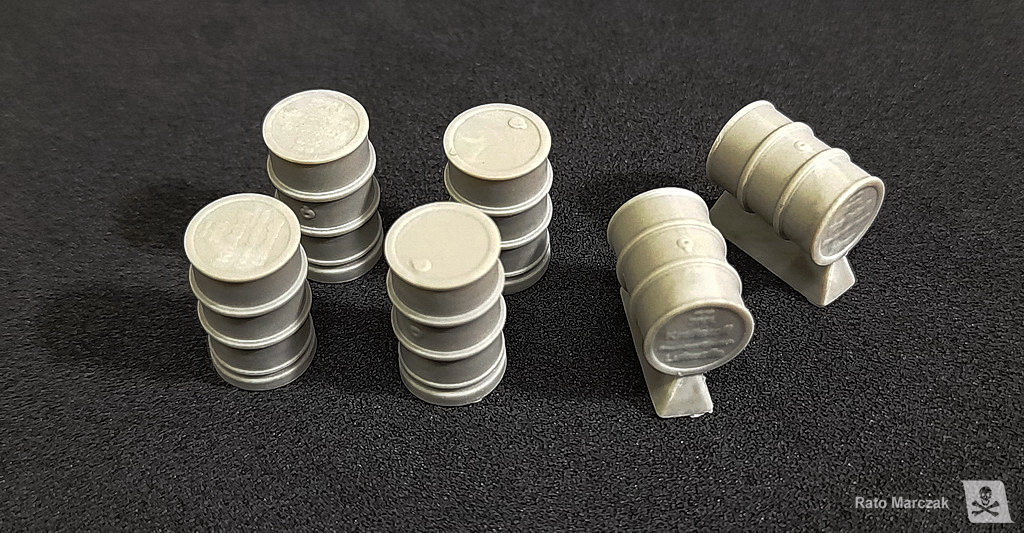 There you have it. Like I said, an excellent value for your money, from a Brazilian company. More information about this model can be reached their contact email
I can't recommend enough this set.
Rato Marczak
© 2021