Looking closer, everything seemed to rival a Preiser figure. Fingers, eyes, belts, it was all there: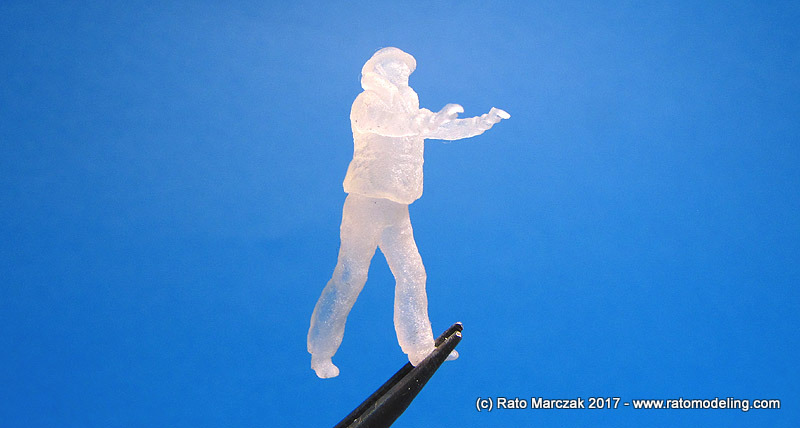 But since the clear plastic can fool your eyes, it is a good idea to apply a coat of primer to see it better: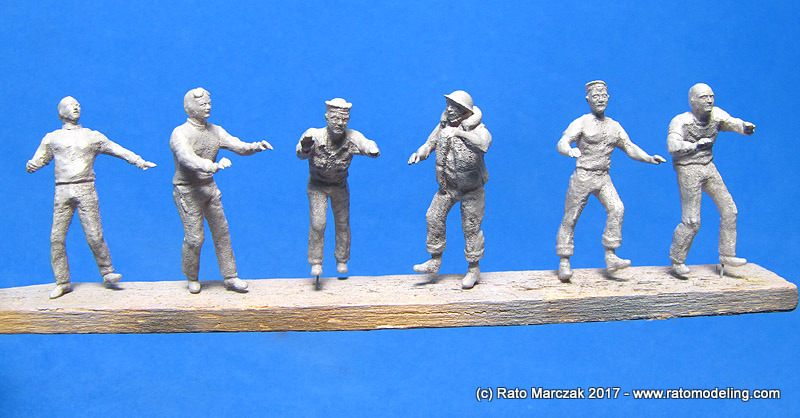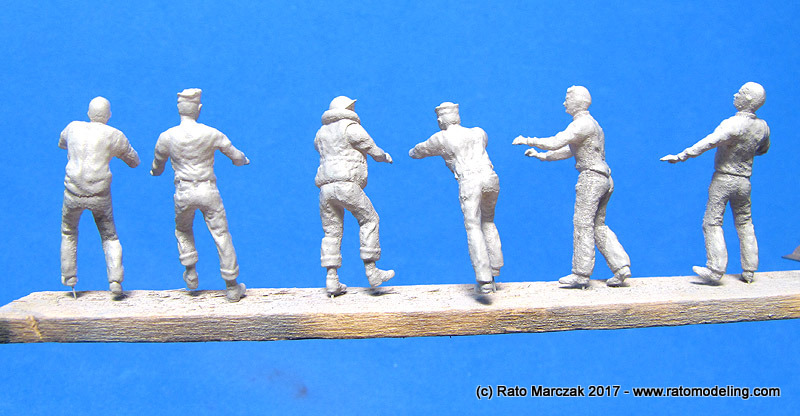 Hummm... something is not right. Why in the hell would a sailor be using a fur coat? I had to check it closer...
Wait a minute, Prieser quality my %&$!!! These guys took a shower of acid or what? Let's see the others: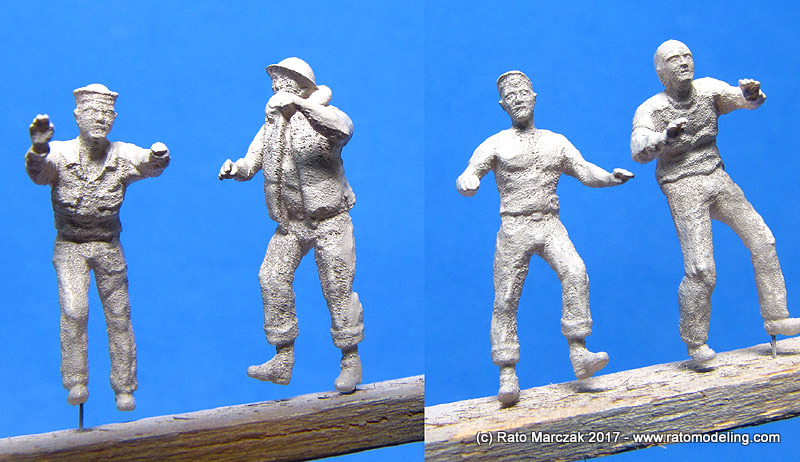 Uh, I know, they instead sent me a set of
The Walking Dead
by mistake... Damn!
Well, jokes apart, there you have it. Will these figures look better under a coat of paint? Perhaps, and it must be a heavy coat. The lumpy texture you see in these photos varied from figure to figure in the set, and since they give away the resolution of the printer, a 1/32 figure of the same sailors will certainly look better. But not in 1/72 scale. Can it be cleaned or sanded somehow? Well, it is your time, and I have seen people mad for way less in kit parts. The undeniable fact here is that for the same price you could buy 4 or 5 resin figure sets of the late Orion. Even the injected figures that come with our little tanks are better.
I will leave you judging for yourselves. Like I said, 3D printing is a new technology and maybe in a a decade or so they will be affordable and flawless. I for one will wait a few more years.
Now, where it that Preiser set?
Disclaimer: I have no association whatsoever with the manufacturer(s) of the product(s) reviewed here.