Delta One Bort Numbers - Generic and Bort Numbers - Generic Rounded in 1/72 scale
Reviewed by Rato Marczak (
feb/
2015)


Summary
Description:

- Decal markings for two non-Luftwaffe air forces

Scale:

- 1/72
Price:

- Approx. 10.00 EU

Contents & Media:

- A printed decal sheets and instructions


Advantages:



- Minimal clear film borders.
- Good register and printing quality. Extremely thin.
- Can be used in larger scales as well.

Disadvantages

- Avoid strong decal solvents.

Recommendation:

- Recommended.

Two more decals, this time in 1/72 scale, recently released by Delta One. Delta one is a relatively new decal manufacturer, but let me stard by saying that I am very impressed by the quality of their decals.

Bort Numbers - Generic
This sheet brings Blue, Red and Yellow decals representing the squadron numbers used on Russian bomber and transport aircraft. That explains why they are so big for 1/72 scale. The overall quality is outstanding, with a good color saturation, thin film, and perfect register.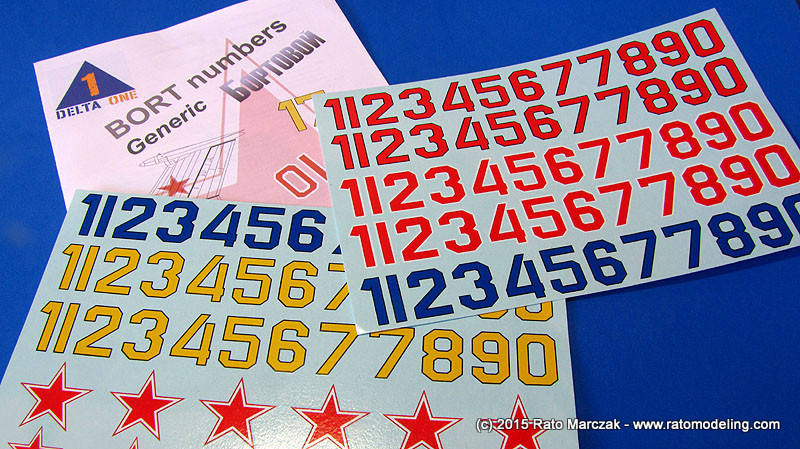 All numbers are of 45 deg. chamfered type, and have a thin black outline. The red numbers are also provided with white outline. The sheet also provides plenty Soviet style insignias with white/red outline, in two sizes.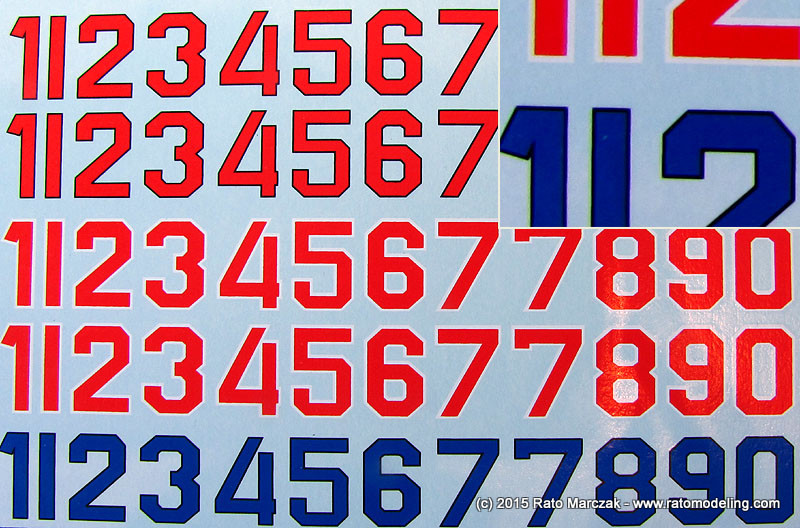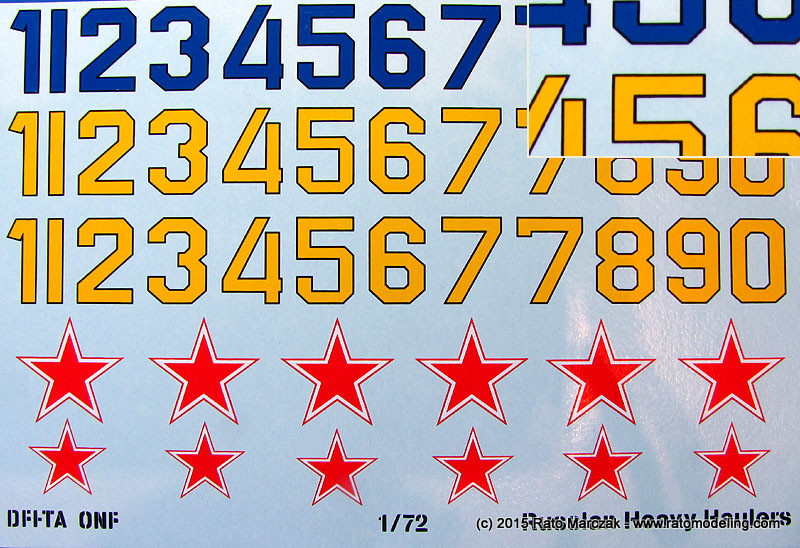 Bort Numbers - Generic
This other sheet is similar the the previous one, except that the numbers are the modern, rounded type.
The blue and yellow numbers have a thin black outline, while the red ones are provided only with white outline. The sheet also brings the more modern Russian style insignias with blue/red outline, in two sizes. White backing stars are also provided to make white the area between the blue/red outline (another variation).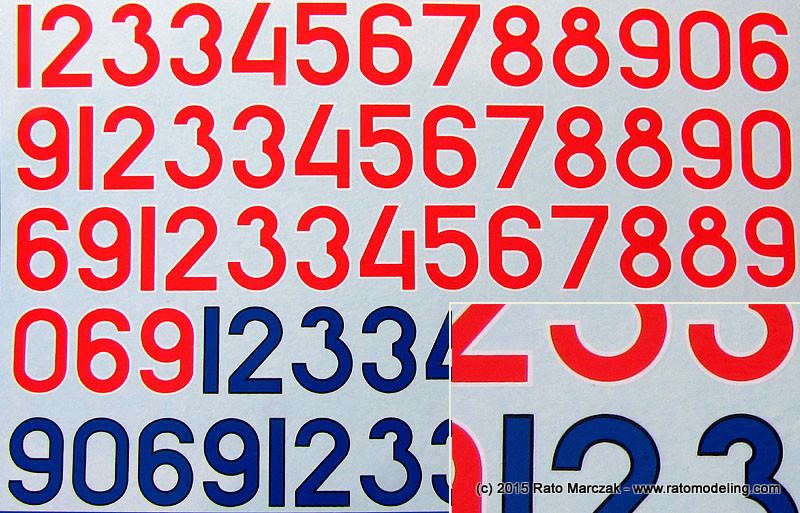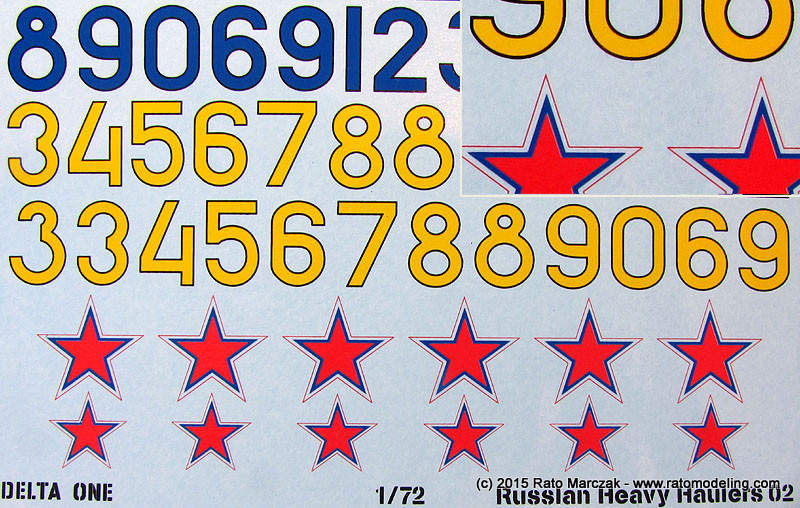 Being the same manufacturer, I am sure they will behave pretty much like the excellent results obtained with their previous sheets, which were tested before. Therefore, I would only advice you to avoid solvent solutions (they won't need any).
Furthermore, I suspect that these decals will find their way to many 1/32 Luftwaffe subjects, as they mimic perfectly many typical markings used on Messerschmitts, Focke-Wulfs and Junkers.
Recommended.

Rato Marczak
© 2015