Fine Molds Nano Aviation line of injected plastic seatbelts
Reviewed by Rato Marczak (2012)


Summary
Description:

- Injected plastic WWII seatbelts

Scale:

- 1/32, 1/48 and 1/72
Price:

- 12-14 USD

Contents & Media:

- Four sprues of injected plastic seatbelts


Advantages:



- Bendable.
- Thicker - and more realistic - than PE seatbelts.
- May be conformed more naturally than PE options.
- Paint will not chip off as easily as a PE item.
- It's plastic!


Disadvantages

- None, but some folks would like to have the buckles as separeted parts.

Recommendation:

- Highly recommended.

If you, like me, don't like to handle PE seatbelts because they may chip some paint off during handling, or because they are not realistically thick in larger scales, Fine Molds' Nano Aviation line will interest you. These are injected plastic seatbelts and shoulder harness, containing the same level o detail than the best PE counterparts.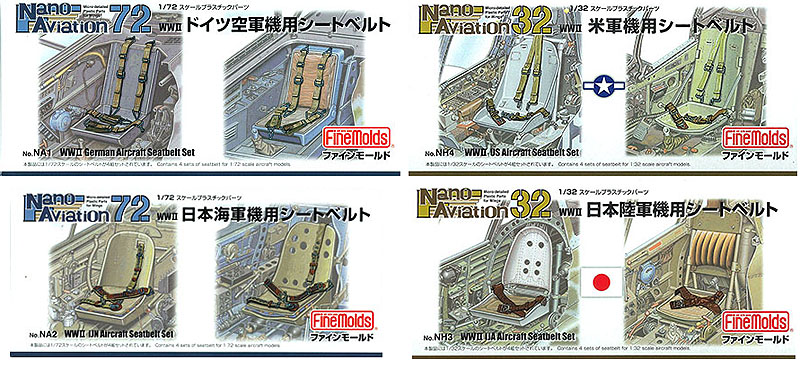 The sets are marketed in 1/72, 1/48 and 1/32 scales, coded NA, NC, and NH, respectively. So far, only 4 sets were released: German, IJN, IJA, and US aircraft seatbelts, numbered 1 to 4 (for instance, set NA3 refers to 1/72 IJA seatbelts).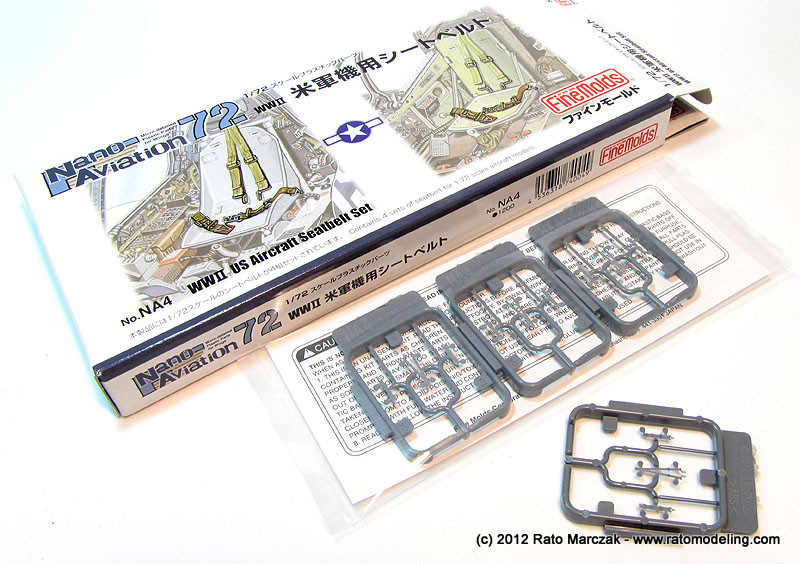 Each box bring 4 sprues of seatbelts and harness. I personally liked the more realistic thickness of the belts, although you still have to paint the buckles which are molded integrated to the belts. The quality of the molding is outstanding, to the point of bringing the stitches in relief: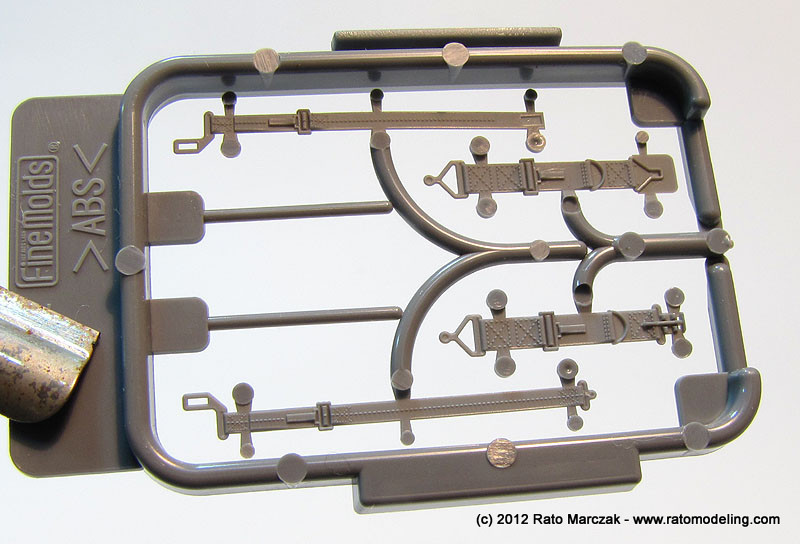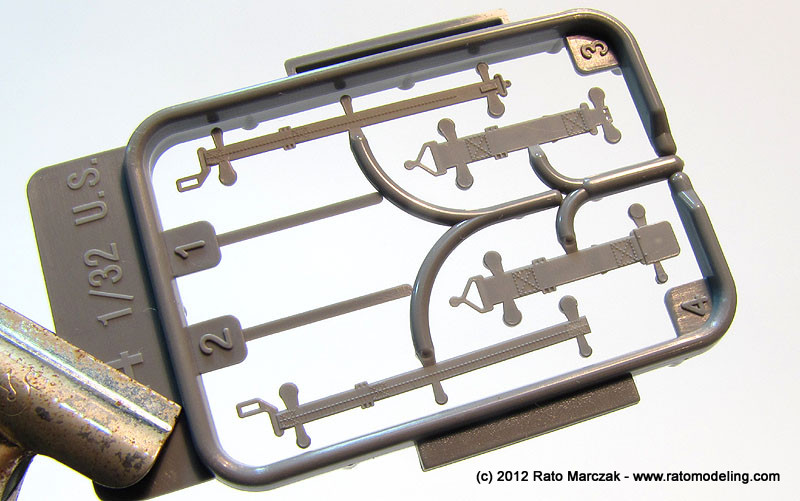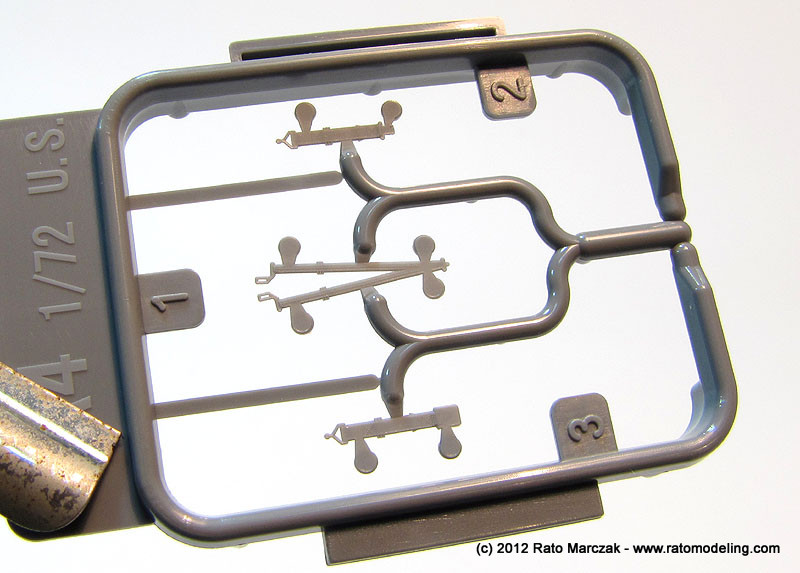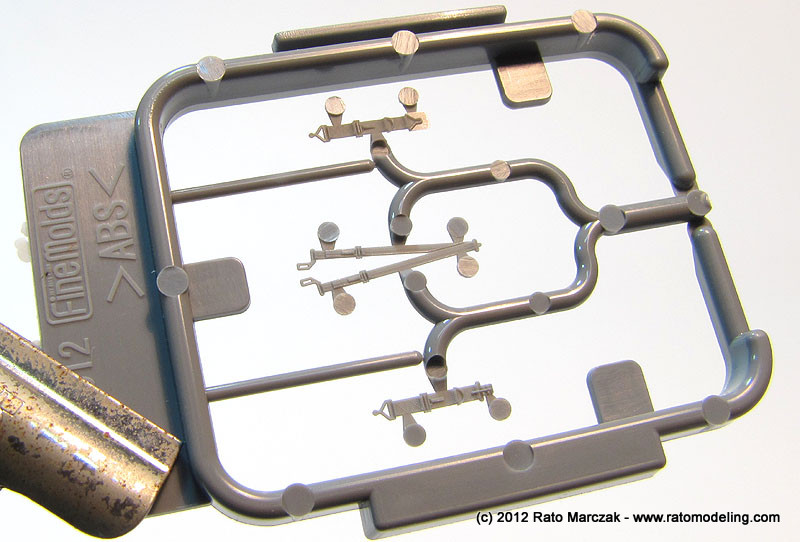 I know many modelers will prefer plastic accessories in lieu of PE parts, but there is more: they are thin enough to be bent as you wish without the risk of breaking them. That will allow you to pose the harness in a more natural fashion inside cockpits:

.


I really liked these sets, with a price comparable to their PE counterparts. Maybe I for one will finally get rid of retouching seatbelts after glueing them in place. Afterall, this is plastic...
Highly recommended.

Rato Marczak
© 2012