Products #84987 and #84985 offers a duplicate large sheet of surface details in O and HO scales, respectively. A short instructional text is included with photos.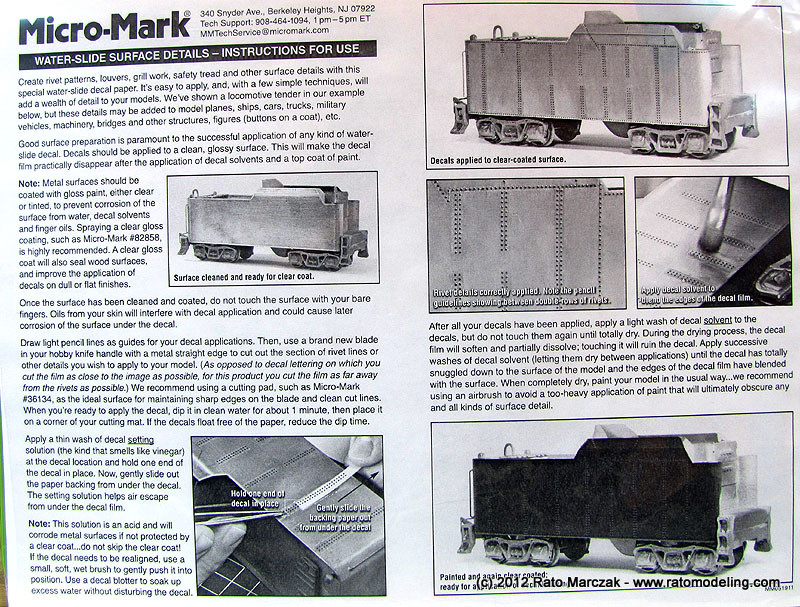 Both products bring basically the same details. These include, besides straight rivet lines in different spacings, circular patterns and anti-slip corrugations.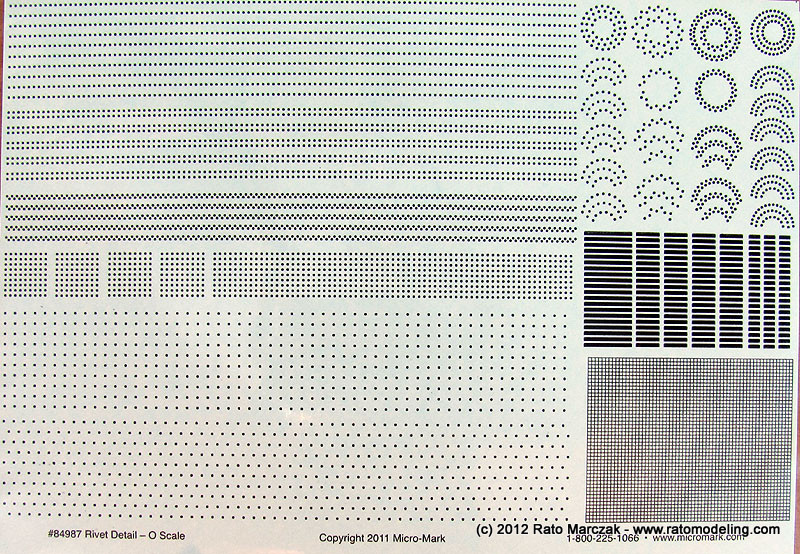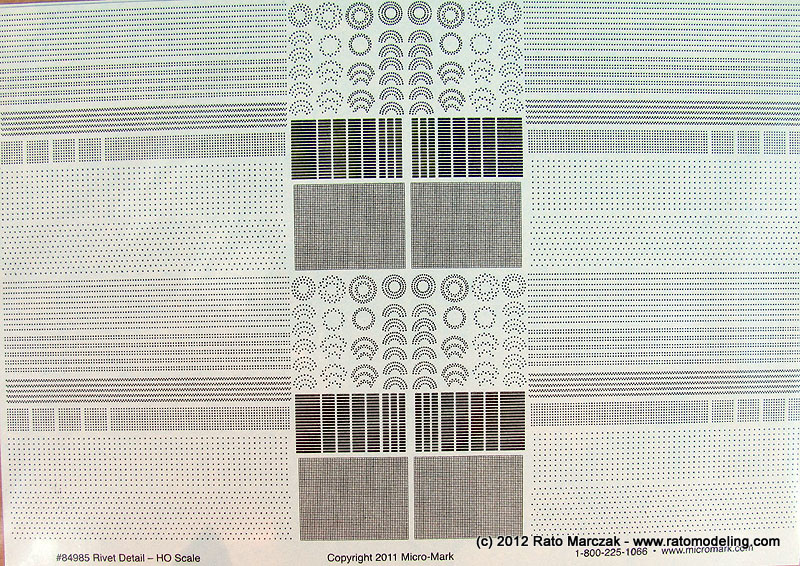 The sheets are very well printed overall, but pay attention to the particular row you are going to use, as my sample had a few faulty rivets. Talking of them, they are of the circular type. You will find alternating and parallel rivet lines.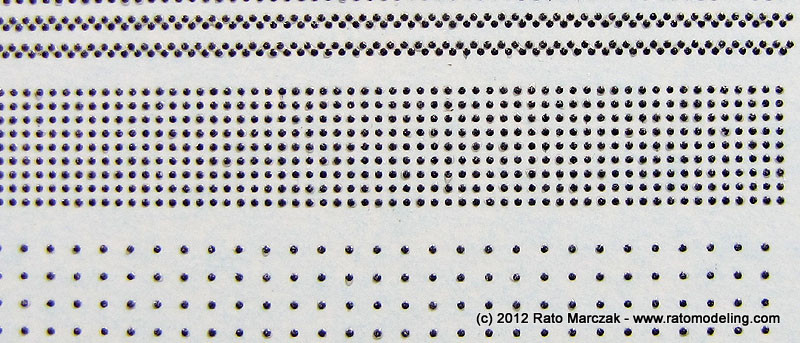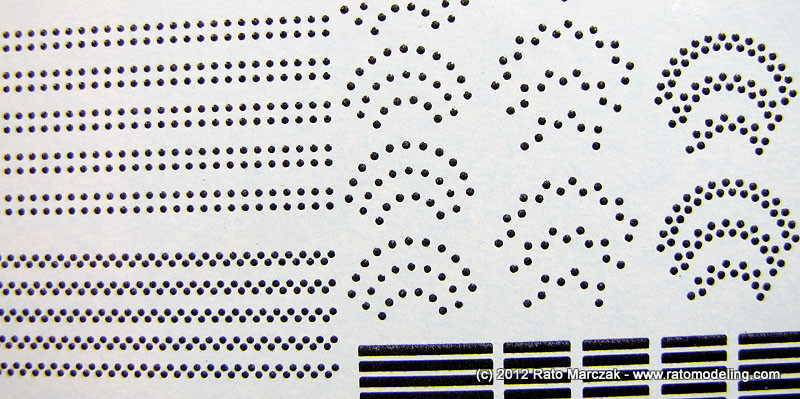 They use is quite simple: just cut the length you need and apply as a regular decal. The clear film is exceptionally thin, and will disappear under a coat of primer. Believe me, I have already used them.

As you can see, they are really three-dimensional: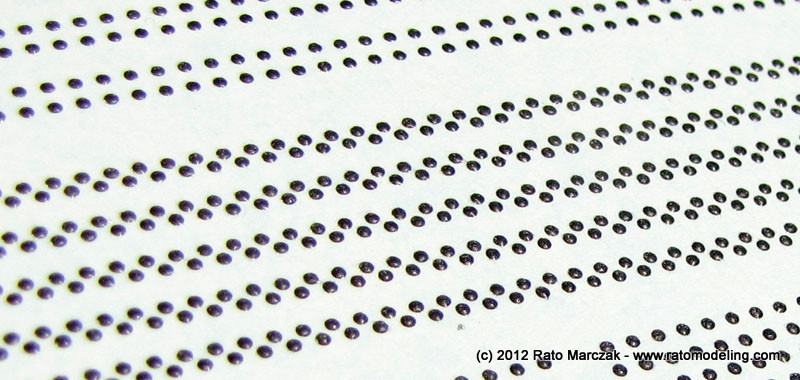 This is a fine product that can help you to restore raised rivets lost during sanding, or to add more detail to your latest model. No doubt AFV fans will find several applications for these...
Highly recommended.