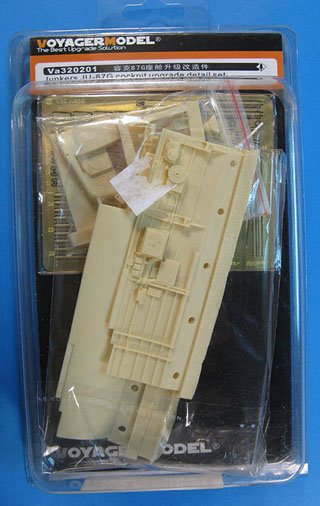 Voyager Model, from China, has been building a solid reputation in plastic modeling accessories and detail sets. After a breathtaking start with amazing AFV sets, Voyager has now entered the aviation area with a number of no less stunning detail sets. This one, Va320201, is an upgrade detail set for the Hasegawa Ju-87G in 1/32 scale (kit ST25), and it brings everything you need to turn bring your Stuka cockpit to another level of detail.

The set brings new sidewalls and floor as drop fit replacements for the kit parts. Although not much more detailed than the original parts, they don't share the obvious limitations of plastic injection, resulting in more accurate details. Except for the addition of some wiring (if you desire so), there's nothing to add.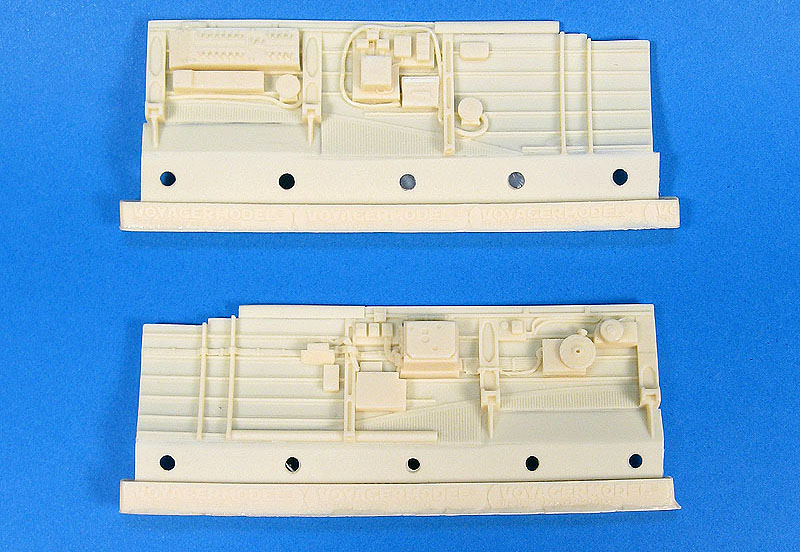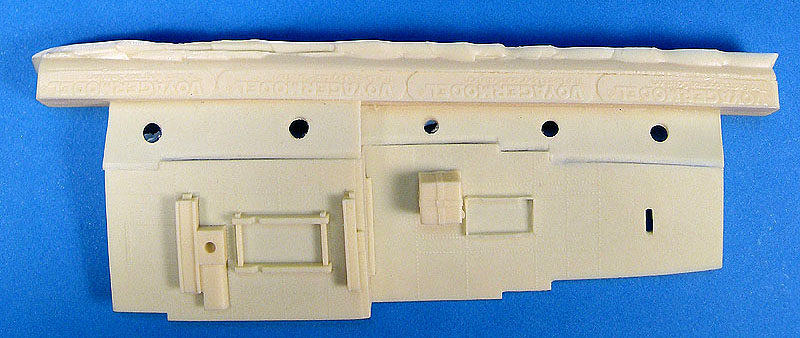 The quality of the molding is excellent, and being made in urethane resin, cutting/sanding will be easy, with minimal clean up. Other details include a very detailed and scale thick pilot's seat, radio boxes, a new control panel, control column and a complete MG81. My machine gun had on of its muzzles slightly warped, but nothing a quick bath in hot water can't solve. The control panel is made in clear resin, so you can choose from painting all details or attaching the photografic film on its back side, like we do with PE parts. If you're opting for the latter, remember to dip the control panel in Future to increase its transparency, as the part is a bit frost as is comes.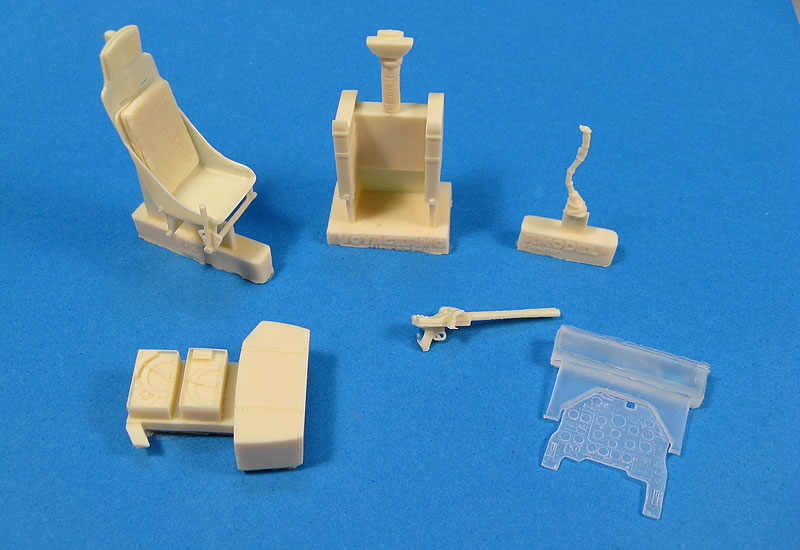 Alternatively, the instruments film can have its instruments punched out and glued to the control panel recesses. Either way, the final result is better than the kit part.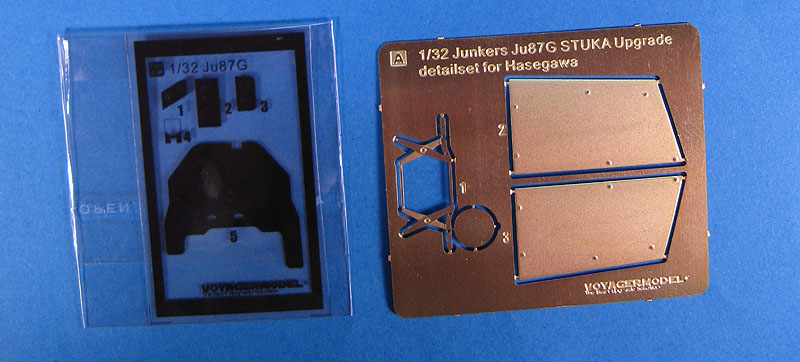 The photoetched details is another highlight of this set, as it addresses some exterior details as well. That includes the internal frames of the canopy and the pilot armor panels installed on the fuselage sides. Rudder pedas, pilot/gunner harness, ammunition belts, various handles, and several other details are included.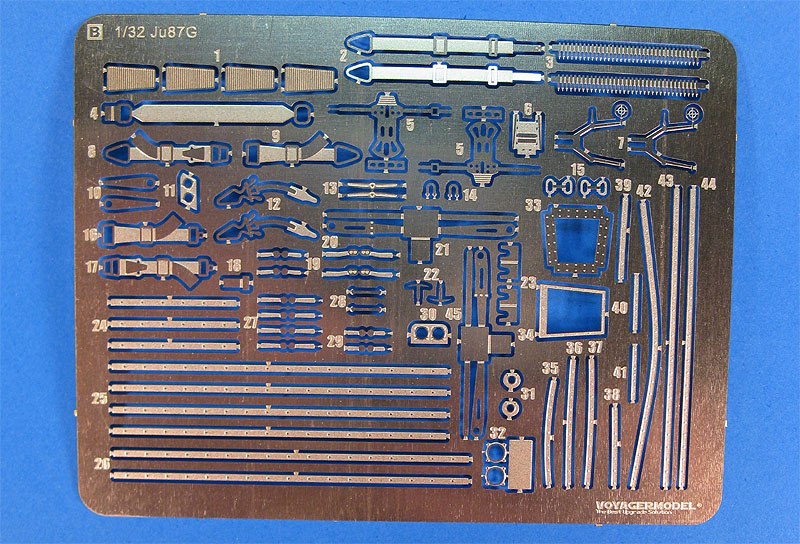 The instructions are in the form of a very comprehensive set of diagrams, clearly stating which parts of the kit must be removed/cut. It is virtually impossible to glue something in the wrong place.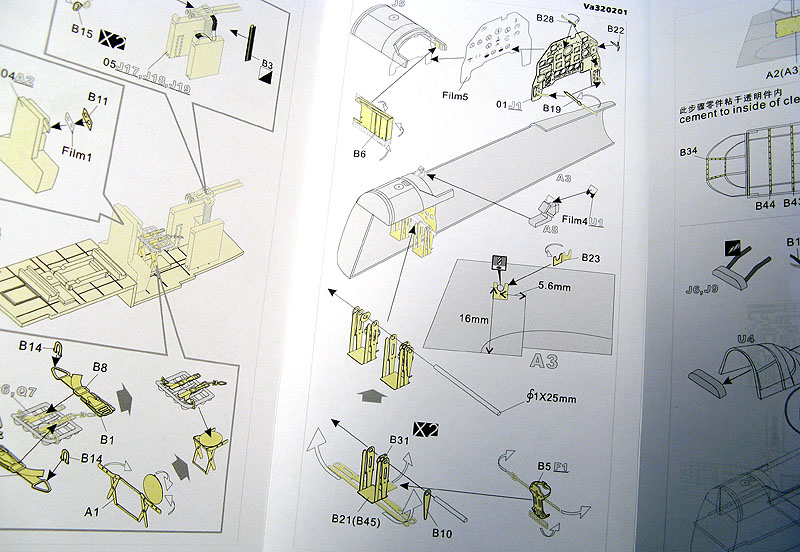 In summary, this set brings everything you need to boost your Stuka cockpit, with a very good level of detail. It is not cheap, but you won't need anything else. Even superdetailers will save a lot of scratchbuilding time using this set.

Recommended.